Display Ads are great tools to reach customers earlier in their buying cycle and to retarget customers. You can show display ads to your target audience through various display platforms including Google Display and Demand-Side Platforms (DSP).
Both DSP and Google Display networks have a wide reach, and they let advertisers add layers of data on their potential and existing audiences to hit the bull's eye and reach specific audiences at the right time and at the right place to improve conversions and ROI.
This article helps compare the features of DSP Targeted Display and Google Display techniques so that advertisers can decide which of the two platforms they can use to attract users in different stages of their Buyer's cycle.
Top digital marketing agencies often use both DSP and Google Display techniques simultaneously to effectively target and re-target customers. This improves a brand's visibility and reach and motivates its users to take desired actions on both online platforms and offline locations of a business.
The average CTR for both DSP and Google display ads is around 0.3%, therefore the following information on available ad tactics can help advertisers strategize better.
A. DSP Vs. Google Display Ads - Features & Highlights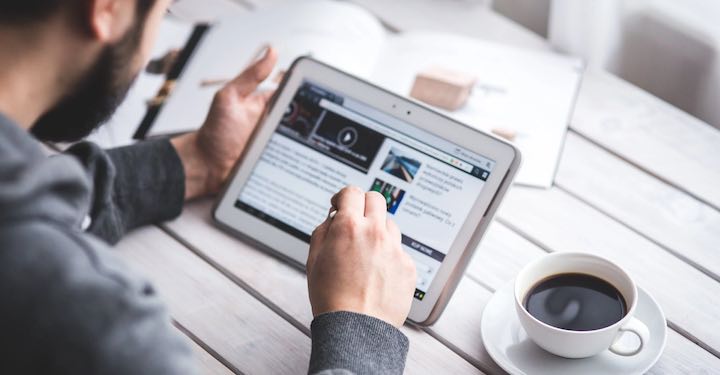 Features

DSP

Google Display

Ad Exchange Accounts
Demand-Side Platform or DSP technology enables digital advertisers to manage multiple ad and data exchange accounts through one interface.
Google Display gives access to only the advertising assets available in the Google Network including Youtube.
Machine Learning
DSP uses machine learning to optimize ad audience, reach, bids and ROI.
Google Display uses machine learning to display more attractive ads and optimize bids to help you get a high ROI.
Campaign Goal
DSP ads can be optimized for Cost Per Click (CPC), Click-through Rate (CTR) and Cost Per Action (CPA).
Google ads can be optimized for leads, sales, website traffic, product and brand considerations, brand awareness and reach, and app promotion.
Tracking abilities
Ads can be tracked in real time. Tracking abilities of DSPs are improving, as various third-party tracking platforms are integrating with demand-side platforms.
You can also track Google Display ad results in real-time.
Bidding
Real-time bids can be made for display ad banners (with desired data layers used to target a specific audience). Manual and automated bids help maximize conversions.
It lets you set bids to maximize conversions, conversion value, or viewable impressions. Manual and automated bidding can placed.
Highlights
Event targeting: Show ads to users at trade shows or events to get booth or website traffic.

Geofencing & Dynamic Geofencing: Show ads to an audience at potential clients' business locations and competitor locations to get leads or store footfall. Add persona data layers to location-wise audiences to reach consumers with certain job profiles, income, etc.

Responsive ads that create optimal combinations of text, images, and Call to action to attract customers.
We recommend for
B2B and B2C businesses
B2C businesses
B. Ad Placement and Types of Ads?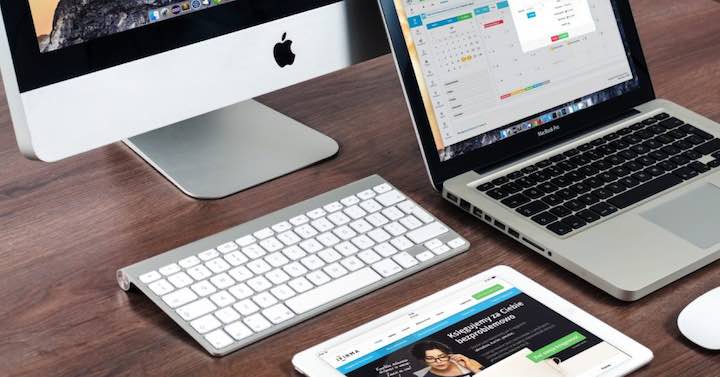 Ad Type and Placement

DSP Network

Google Display network

Overview
Your ads will show on millions of websites, apps, and other digital properties that are associated with your demand-side platform.
Google Display comprises millions of websites and apps associated with Google AdSense and YouTube. It also covers Gmail.
Devices
Mobile, Computer, Tablets, TV
Mobile, Computer, Tablets, TV (Video-based only)
Standard display ads
YES
YES: Plus sponsored cards and bumper & overlay ads on Youtube
Native ads
YES: In-feed (posts and listings)
TYPE: In-feed (posts and listings) and In-article ads
Static box video ads
Pre-roll Video Ads
Youtube Ads:

– Video discovery

– In-stream non-skippable

– In-stream skippable

Pop-up Box Video Ads
YES
~
Email ads
~
Gmail ads
C. How You Can Define Your Audience - Targeting Attributes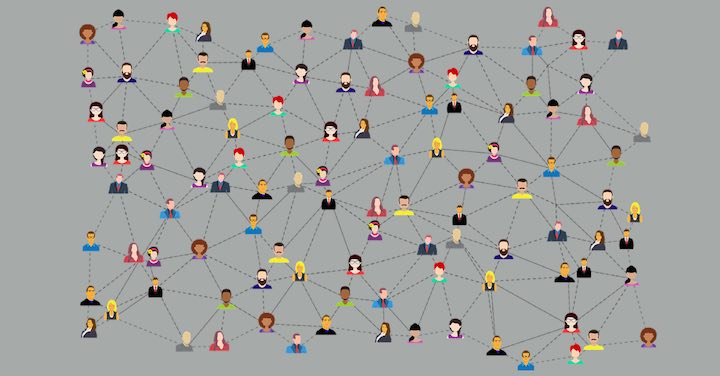 Features

DSP

Google Display

Overview
DSP allows advertisers to define their audience and add layers of behavioral and environmental data to it to show ads to very specific audiences.
Google Display ads allow advertisers to target audiences based on in-market and affinity behavior, besides their locations and demographics.
Time of day (e.g. show ads to users during their lunch break or office hours)
YES
YES
Demographics
Age, gender, language, lifecycle, household income, occupation, education, Generation (X, Y, Z), parental status, marital status, etc.
Gender, age, language, household income, parental status, marital status, education and homeownership status.
Third-party Audience Segments
Various third-party segmentation platforms are integrated with demand-side platforms.
~
Specific Location
Geofencing (e.g. venue of a trade show)
~
Area/Region
Geo-target (e.g. North America, or cities in Canada or U.S.A)
Geo-target (e.g. North America, or provinces and states in Canada and the U.S.)
Content consumption
Search terms Contextual (e.g. users reading about how to install skylights are shown ads for similar services)

Category contextual (e.g. technology, automotive, etc.)

Category Contextual: Audience based on the kind of searches they do online. This shows custom intent audiences. (e.g. for architect services, office building plans, and commercial mixers.

Affinity or Ideas (Reach audience related to a top, e.g. Business services and Education, as per data collected by Google from other advertisers' campaigns)

In-market for a product/service (e.g. people looking to purchase electronic products online)

Search behaviour on websites
Keyword targeting (e.g. users searching for specific products or brands are shown ads for those products)
~
Retargeting
(e.g. people who have visited your website or its specific pages)
(e.g. reach people who have visited your website)
Similar audiences
'Expand Audience' option available through data or website visits.
Reach a wider audience similar to the users you already received on your website
D. How to Plan Your Ads - Tactics and Benefits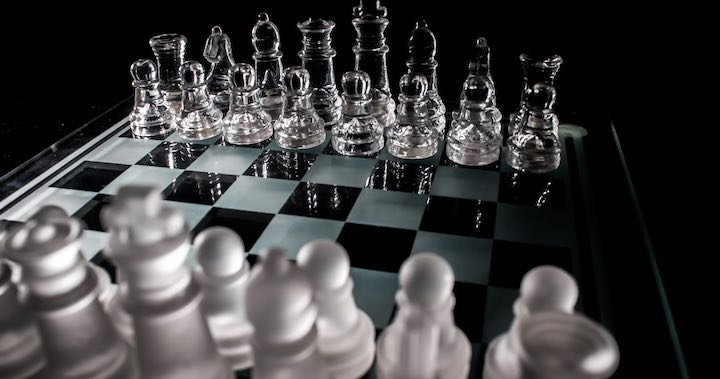 Tactics

DSP Ad Tactics

Google Display Tactics

Search-based
Keyword search display: Keyword search ads are shown to users searching for your products or services on websites in the network.

Search Contextual Targeting: Users browsing content with specific keywords or search terms related to your offerings see your display ads.

Category Contextual Targeting: Users browsing content related to specific interest categories, e.g. automotive parts, will see your display ads.

These users display interest in your products and hence are likely to show good conversion.

Standard Google display campaigns help target:

Affinity audience includes people who browse certain categories.

In-market audience includes people looking to purchase from certain categories to reach consumers who are more likely to buy your products.

Automated targeting can be used to target an audience based on existing audience and landing pages.

Geofencing
You can use geofencing to target customers at a specific location or venue. This tactic is used by advertisers to engage and attract customers at client business locations, competitor locations, trade shows, and event locations which see a lot of relevant footfall. This helps achieve your business goals at a low cost.
~
Dynamic geofencing
When a geofenced audience is layered with data about target audience behavior and work profile, it becomes dynamic geofencing, which helps reach relevant users. This allows for persona building and targeting for companies to not only reach key customers/businesses by location but can include many demographic attributes and other information such as job titles.
~
Events
Geofences are created around event venues and trade shows to show ads during event dates and till 30 days after. This helps support your sales effort during and after events you are attending or are unable to attend.
~
CRM
This tactic helps show display ads to customers who have already engaged with your business, are a part of your loyalty program, or have shown interest in your products by taking actions like filling out a form and downloading a brochure.

This tactic ensures that you get the maximum juice from every lead you capture through various digital and offline means.

~
Site-retargeting
Site retargeting helps in remarketing to the users who have already visited your website or specific pages. This helps in increasing your ROI and ensuring that interested users take the desired actions.
Google Display ads also allow advertisers to Remarket to users who have visited a website.
Mail Campaign
~
Gmail Campaigns can be used to show ads to consumers as they browse through their emails. These ads can be static or responsive. These are shown on top tabs of people's inboxes.
Smart display campaigns
Note: DSP does not have exclusive smart campaigns, but all its ad types can be set to optimize Bids and Audience to maximize conversion.
This method helps automate targeting, bidding, and ad creation.

– Bidding is automated with Cost Per Action (CPA) as its base.

– Dynamic prospecting is used to optimize your audience to show ads to consumers that are most likely to convert.

– Ads are created from building blocks provided by advertisers–headlines, descriptions, logos, images, and videos.
E. Display Ad Formats Available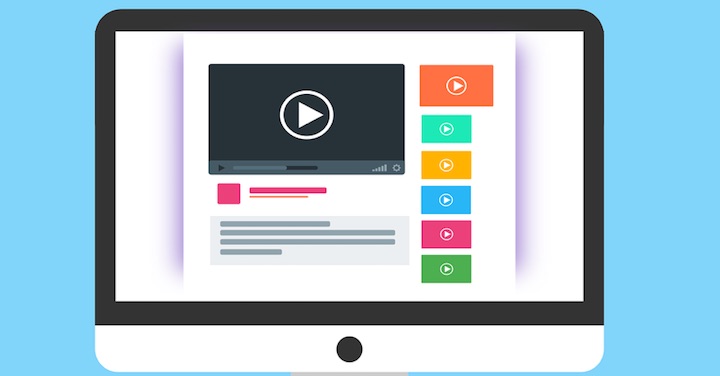 Rich media ads can be shown through both DSPs and Google Display ads. These help engage users and bring them to your website or landing pages, where you can show them products and services to be promoted with apt call to action.
Here are some ad format types used by both DSP and Google Display ads:
Video: Video ads of 15-30s are ideal for delivering impactful messages. Consumers are better able to retain messages delivered through videos. Pre-roll videos shown before the videos that your users are interested in watching can have a lasting impression. An impactful message will also help in bringing more and more users to your website and landing pages.
| | |
| --- | --- |
| DSP shows video ads as pop-up videos or fixed video boxes on millions of websites. | Google shows video ads to your users on Youtube. |
Images: Images that are attractive and deliver a clear message can make a good impression on consumers and motivate them to visit your website and take desired actions.
GIFs: A short animation is always better than a static image. GIFs allow advertisers to show moving objects, and more than one image and messages. The sense of movement makes GIFs more attractive, leading to a good CTR.
HTML5: HTML5 ads are versatile and responsive. They can be easily made to fit any ad slot, and they also can be embedded with animations and other interactive features.
You can upload images and GIFs in different sizes to show ads on various computer and mobile devices.
Besides the above formats, Google Display also offers responsive display ads in which you can add headlines, descriptions, images, and logos, and let Google make combinations of the best Display ads for you to attract users that are more likely to convert.
We hope that this article helped through some light on the popular display ad techniques offered by demand-side platforms and Google Display.
You can talk to your digital marketing partners to understand which technique will help you achieve your business goals in the best way possible. Also, check if you should use a combination of both these techniques to effectively engage users in different stages of your buyer's cycle.