Demand-side platforms (DSP) for display advertising are available in various shapes and sizes. There are various full-service DSPs that offer personalized services to marketers to reach specific target audiences and create advertisement reports specific to the goals of a business. One can also access self-service DSPs that offer access to various advertising platforms, but require full-time management and attention to run campaigns and are limited by targeting and reporting attributes.
In this article we touch upon various features of Self and Full-services DSPs, taking Adroll as an example of self-serve DSPs. We have thrown light on broad features, targeting tactics, data analysis features of both types of platforms.
A. Overview - Adroll Vs. Full-service DSPs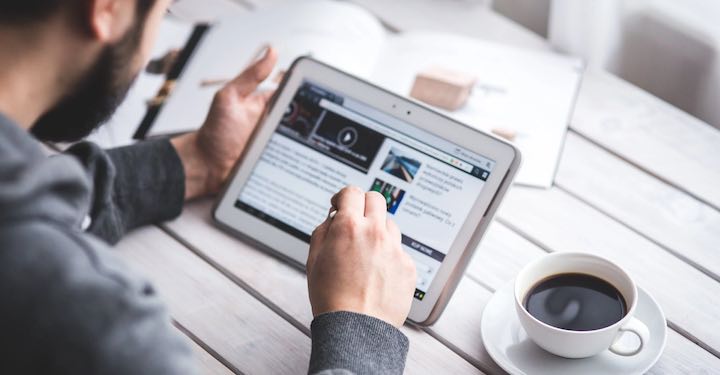 Overview

What is Adroll?

What are Full-service DSPs

Highlights
Adroll is a programmatic advertising platform that can be managed by marketers to target and retarget users on various websites, apps, Facebook, and Instagram and through emails. It is a self-service platform that can be operated by marketers to reach their target audience and analyse cross-platform results.
Full-service DSPs allow marketers to carry out comprehensive Display ad (Image and videos) campaigns on millions of websites, apps and digital assets available through computers, mobile devices and TVs. Full-service DSPs assign a customer success manager to each customer, allowing marketers to focus on strategizing for the bigger picture.

Various data layers can be applied to your ads in Full-service DSPs. You can target users by search behaviour, geo-locations, time of day, etc. With access to many third-party data providers, you can also target potential customers with specific job profiles, age, company size, goals, dislikes, products/services frequently purchased, etc.
B. Campaign Set Up & Management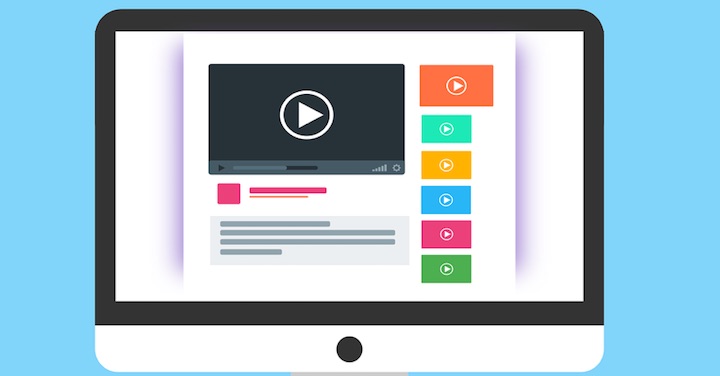 Ad Set Up Features

Adroll Advertising (Self-service)

Full-Service DSP Advertising

Training to Use
Marketers need basic training to set up ads on Adroll. Even though the platform is easy to use, one needs training to be able to use all the features of the platform in a proper way.
No training at the Marketer's end is required to use full-service DSPs. Trained campaign success managers help create and manage campaigns to get good results.
Installing Pixel Codes
Adroll Pixel Code needs to be installed on your website to unlock Adroll technology and expertise for analysis and retargeting. You can connect your site to Adroll through Shopify, Google Tag Manager or a Manually-integrated pixel.
DSPs generally require installation of just one pixel to capture data and create remarketing audiences. However, Google Tag Manager can be used to combine data from DSPs, Google Analytics and Social Media channels to study the combined effort of all the campaigns. DSP managers often put all the data together to give clear and comprehensive reports to customers.
Types of Platforms Targeted
AdRoll allows you to set up website and app-based ads, facebook & Instagram ads and email campaigns.
Many full-service DSPs allow you to advertise on millions of websites and apps on computers, mobile devices and TVs through images and videos. They can also target users in your CRM lists through online display ads.
Devices targeted
Computers and Mobile Devices
Computers, Mobile Devices and Televisions
Types of Ads
One can create Static and Dynamic web Display, Native and Video ads, and Facebook & Instagram Image and Video ads.
One can set up Static and Animated Display, Native and Video ads. Display ads can be static, .Gif or Html5 ads to engage the audience.
Attribution/Conversion
Attribution of conversions to campaign types can be set up in Adroll through their attribution variables. Marketers need to understand the platform well to ensure that they attribute their conversions to the right campaign or user action.
Full-service DSPs require no attribution set up. The campaign managers customize reports as per goals of each business. Proper conversion attributions can be determined with the use of various tools like DSP dashboard, Google Analytics and Google Tag Manager.
Management
One can create, manage and analyse campaigns in house. Regular attention is required to ensure that campaigns are optimized and deliver desired results.
Creation, management, analysis and optimization of campaigns are taken care of by DSP managers. Marketers can share their business goals and reporting requirements with their account managers and get detailed campaign reports every week/month or in real time.
Cost (Advertising & Management)
– Advertising through self-service DSPs can be accessed with smaller marketing budgets.

–  Dedicated digital marketing managers are required to create, manage and analyse campaigns, increasing the advertising cost.

– Full-service DSPs can now be accessed with small marketing budgets, thanks to various programmatic ad service providers who charge a small service fee to bundle programmatic advertising services at nominal prices.

– The service fee charged includes not only hosting your ads but also creating and managing ads, helping reduce the overall cost of running programmatic display ads.
C. How You Can Target Your Audience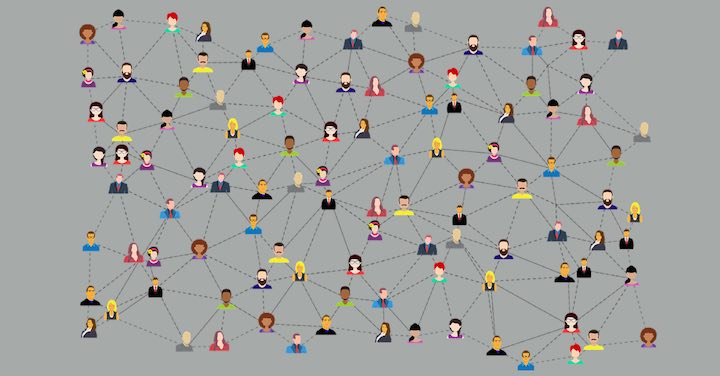 Targeting Attributes

Adroll Campaigns

Full-Service DSP Campaigns

Search
~
You can us search terms to target users looking for those keywords on millions of websites (e.g. how to install skylights)
Contextual
YES (Broad categories like Sports, Automotive, and Games)
YES (Specific context of content that relevant audience consumes, e.g. benefits of immune supplements)
Geofencing
~
Geofencing allows you to target specific locations, buildings, event venues, to reach your target customers at potential customers' offices, competitors' locations, and events and trade shows.
Dynamic Geofencing
~
Dynamic geofencing allows adding additional demographic, occupational and interest data layers to reach relevant users at a location. (e.g. Top-level executives at a trade show or a potential client's office building). This helps support sales efforts.
Events
~
Some Full-service DSP providers allow you to not only display ads to attendees of a trade show or event, but they also store user data in an audience database that can be targeted till 30 days after the event.
Geotargeting
YES (You can add regions to target with any campaign)
YES (You can select target cities and states/provinces for all campaigns)
CRM
Email campaigns can be run for existing CRM lists.
CRM lists can be shown online display ads on millions of websites and apps.
Retargeting
YES – Adroll retargeting allows you to create retargeting audiences on the basis of CRM data and website Impressions, Pages viewed, URL visited, and IPixel Match.
YES – Full-service DSPs also allow you to create retargeting audiences based on CRM data and website URLs visited, actions taken on the landing pages, etc.
Data Layers – Age, Occupation, Likes & Aversions
– Demographics including Age, Gender, Education and Net worth

– Interest includes subcategories of Contextual categories, e.g. Baseball and Basketball under Sports

– Demographics include Age, Gender, Education, Net worth, Occupation, Job profile, etc.

– Interest includes broad and subcategories like Automotive – Auto Parts, Auto Repairs, and Car Culture.

Similar Audiences
YES
YES
D. Analysis of Campaign Data for Growth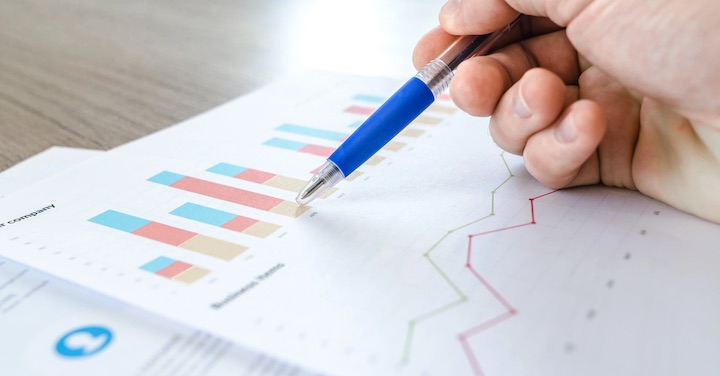 | Analysis Attributes | Adroll Account | Full-Service DSP Account |
| --- | --- | --- |
| Data Dashboard | Analyze all your Adroll campaign data in one place. | Analyze all the campaign data in one place. |
| Deep Campaign Analysis | Adroll gives you access to fixed attributes about your campaigns, including demographics, locations, CTR, Cost per action, etc. | Access deep analysis reports on special requests–CTR, CPM, View-throughs, Keywords, Demographic, interests, Job profiles, Locations, etc. |
| Growth Recommendations | ~ | Campaign optimization recommendations are made by your DSP managers. This helps achieve higher CTR and lower conversion cost, generate more leads, improve landing pages and call to action, and much more. |
| Cross-channel Attribution | Adroll compiles data from all the marketing channels to give a comprehensive data report, eliminating double-counting of leads and potential revenue. | Full-service DSPs can give you comprehensive reports from different marketing channels as well as Analytics platforms like Google Analytics. |
The above sections show various features of self and full-service DSPs available in the market. You can choose which marketing channels will help you reach your marketing goals and meet your targeting and reporting requirements. Talk to your digital marketing agency to understand which DSP will serve your needs better.