Drive More Organic Results
The Grenis team brings years of experience to the table and makes sure that you're plugged into our comprehensive SEO platform for identifying opportunities. The strategy behind ranking organically comes from developing a keyword strategy, analyzing search traffic metrics in the industry, technical audits and keeping up with on-going changes from search engines like Google and Bing.
Drive More Organic Results
A higher organic position on search engines is the ultimate goal for all businesses online. The benefits of top search engine page rankings will save thousands of dollars on paid search and it is an indicator to your online audience that you are an established business with solutions relevant to what they are looking for.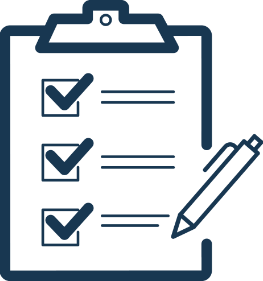 Technical Audits
Unless you're an SEO expert, this covers all the items you may not understand. We complete a full site audit to identify anything that could have a negative effect on your ranking: Site speed, mobile responsiveness, meta tags, title tags, indexed content, broken links and more.
Content Review and
Development
Content creation is an important aspect of SEO and digital marketing. The ability to answer buyer questions with clean quality content will always help your search engine ranking. Content built to strengthen ranking of specific keywords is how we help define the strategy behind the content, and how we choose where to best focus the editorial staff. SEO support behind content will help your web pagesbe found more often, and better position your brand as an industry influencer above competitors.