The Ultimate Guide to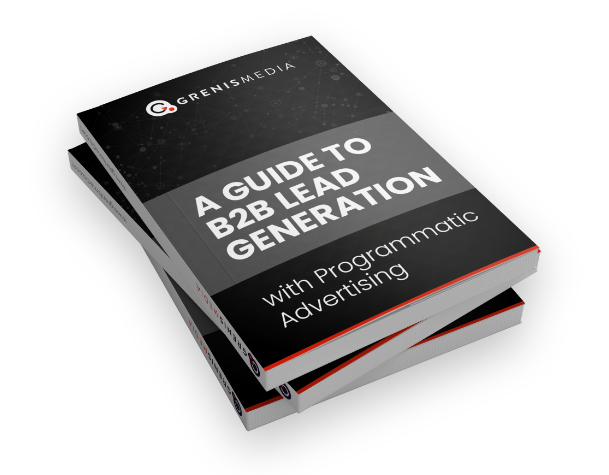 Lead Generation
Tactics You'll
Learn About:
The Buyer's Journey–Awareness, Consideration, Decision
What is Programmatic Advertising?
Target B2B Audience with Programmatic Tactics
Advertise to Attract—Ad Design and Copy
Generate Leads—Sync Three Key Elements
What to Analyze?
Optimize, Optimize!
Questions to Ask Your Programmatic Advertising Manager
B2B Marketing and Advertising Objectives:
With B2B professionals spending more time online, one can target user search behavior, geographical locations, and persona to show the right marketing messages to decision-makers.
Every professional leaves a trail of online signals regarding their interests and affiliations. That anonymized data can be used to segment your potential customers for targeting through display and video ads. This enables businesses to show vital marketing messages to relevant audiences.
The main objectives of online Business to business advertising and marketing are:
– B2B Lead Generation
– Website Traffic
– Brand Awareness
In this e-book, you'll learn the tactics available to target decision-makers in different industries–Automotive, heavy machinery, industrial safety, IoT, infrastructure, architecture, food production, etc.