Programmatic Advertising means automated purchase and sale of online Ads shown on websites, applications and other digital properties.
The automation of the process makes this form of advertising efficient and effective, as through programmatic ad platforms advertisers are able to define specific types of audiences they want to reach using various attributes.
Targeted advertising tactics are used in programmatic advertising to identify consumers by attributes like:
Geography (e.g. 50 m of a competitor's store or a trade show venue)
Interests (e.g. searching for keywords related to architectural projects)
Behaviour (e.g. consumes fitness content in their lunch break)
Time of day (e.g. 8 am to 7 pm)
Devices (e.g. smartphones)
Some targeted tactics also take into account demographics (age, gender) and weather in real time to deliver ads to specific users.
A. Targeted Advertising Tactics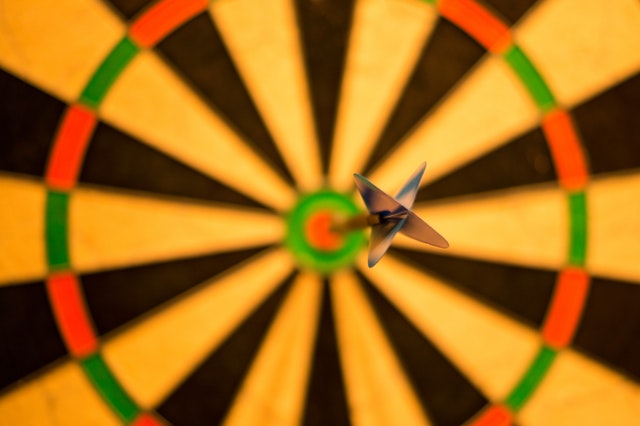 Here's how audience attributes are used in various targeting tactics:
Keyword search: This tactic helps show ads to users that are searching for relevant search terms and phrases on various websites online. This helps capture the right purchase intent of users, as consumers searching for certain products with the intent to purchase can be targeted through relevant keywords.
Contextual targeting: As consumers are spending more and more time in front of computer and smartphone screens and reading content, they can be shown ads for products based on their reading preferences. E.g., someone reading about architecture ideas can be shown ads for Architectural Services.
Geofencing: Geofencing helps reach consumers at a specific location—a trade show or exhibition venue, competitor locations, potential client locations, etc. This helps proactively reach relevant audiences and attract them to your website. Geofencing also helps support sales efforts by showing relevant ads of your products to prospective clients before your sales staff reaches out to them. An audience can be created using the data collected by geo-fencing to show ads to users for up to 30 days after the user visited a location.
Dynamic geofencing: As many companies have a known target prospect list (with their office locations), they can actively market directly to them via Dynamic Geo-fencing. Using the same technology as geo-fencing, we lay in additional data to help target the correct individuals working at an office location. An audience can be better defined to target specific HR, Sales, Operational, or IT staff.
Geo-targeting: Geo-targeting helps show ads to users in a specific region, city, state or country. This tactic helps target a broader audience and can be combined with other tactics like contextual targeting to reach relevant audiences in a specific region.
Site Retargeting: More than often consumers visit your website and leave without taking an action. However, their intent is established by their visit and behaviour on your website and its specific pages. This data can be used to create a remarketing audience. Programmatic platforms can be used to show display ads to users who have visited your website or taken a specific action on the website. This helps reiterate your marketing message and encourage the consumers to take a desired action.
B. How are Programmatic Ads Purchased?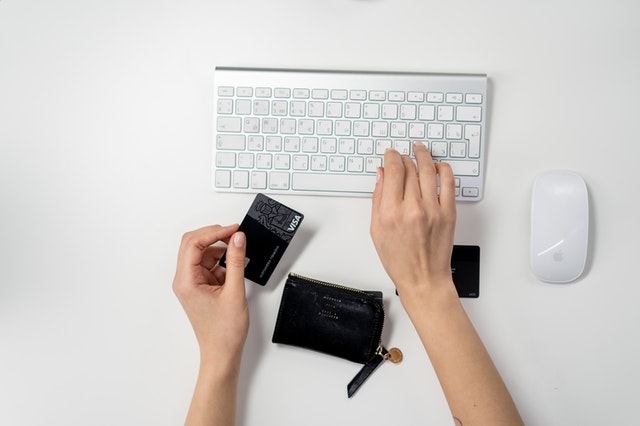 For programmatic advertising, digital ad inventory is purchased by advertisers and digital marketing agencies in an auction for ad spots available across multiple online channels and devices.
Advertisers can set parameters for their targeted audience. Programmatic platforms collect ad bids for all the digital properties, websites and apps relevant to an audience, and they display ads for the highest bidder.
The process is automated and data-driven, making targeted programmatic ads successful in getting a good ROI.
As per a report by emarketer, US programmatic digital display ad spending will grow from $57.30 in 2019 to an estimated $68.47 in 2020 and $79.75 billion by 2021.
C. What are its Benefits?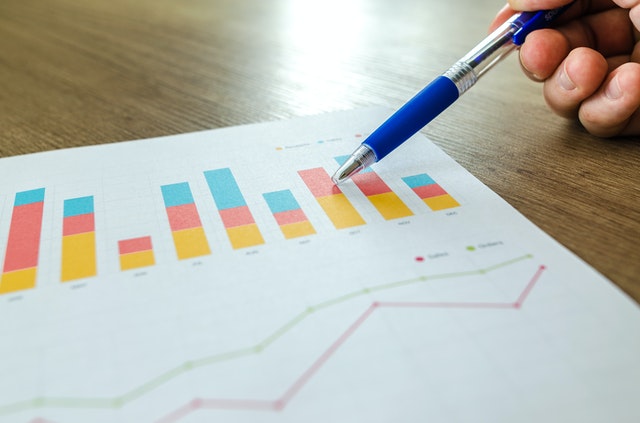 Here are some of the main benefits of programmatic advertising that make it a successful digital marketing channel.
Data-driven: Programmatic Ads are data-driven. Real-time user data is recorded and used to optimize ads, allowing advertisers to reach their desired audience. This helps in achieving a better CTR and ROI from ads.
Machine learning: The data collected by programmatic advertising platforms help optimize audiences and campaigns. This ensures that ad campaigns reach relevant users over time to get a better ROI.
Better targeting: Through programmatic ads, consumers can be targeted based on their online behaviour and offline location and demographic. This helps ensure that advertisers are able to reach a specific audience at the right place at the right time.
Easy access to a large ad inventory: Programmatic ad platforms offer easy access to ad placements on millions of websites, apps and other digital platforms. Advertisers have to bid the right amount to score impressions on desired websites.
Streamlined campaign management: As programmatic advertising is becoming more and more advanced, various platforms allow marketers to streamline campaign setup and analysis. This helps in efficiently running and monitoring campaigns to get desired results.
D. Programmatic for B2B and B2C Businesses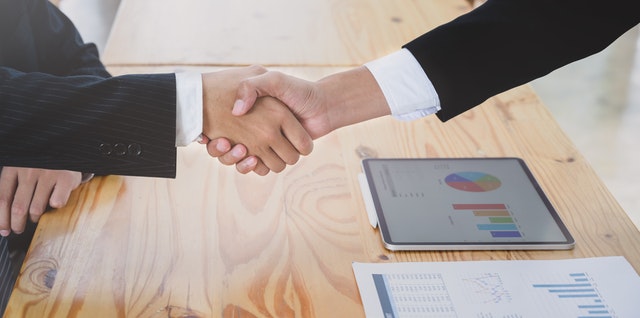 Different tactics or the same tactics with different messages and settings can be used by B2B and B2C businesses to achieve their respective goals.
D.1. How to Use Different Tactics for B2B Businesses
B2B businesses can use different tactics in the following ways:
Geofencing and dynamic geofencing: Geofencing can be used to target specific trade shows and exhibitions, where all the relevant stakeholders in the industry participate. This will help make your brand visible to relevant audiences in a cost-effective way. Dynamic geo-fencing can be used to further filter the audience at a location to target HR, sales, or IT staff.
Keyword and Contextual display ads: B2B businesses often allot small budgets to digital marketing as they think that their market is not technically evolved enough. On the contrary, search volume data of keywords related to various industries tell a different story. Many consumers and potential buyers are searching for your products online, and when not actively searching, they are often reading about products or services similar to yours. This brings an opportunity to show your ads to such consumers. When consumers are searching for or reading content about your products, show them your ads to bring them to your website.
Video ads: B2B businesses can also make 15-30s ads that grab attention and motivate users to click on them to visit your optimized landing pages. Video ads have a higher recall value and, hence, make more impact.
CRM targeting display ads: B2B businesses often rely on a vetted list of potential buyers for business development. Programmatic ads can be shown to your CRM list to support the effort of your sales staff. Your potential customers will see your ads online while your sales staff calls them to win the deals.
Site-retargeting: This tactic is important to bring interested customers back to your website. Often, customers visit your website but do not take any action. It is important to retarget them with ads to motivate them to revisit your website and take the desired action(s).
D.2. How to Use Programmatic Tactics for B2C Businesses
B2C businesses have a huge scope for marketing through programmatic advertising channels:
Keyword and contextual targeting: These display ads can be used to reach consumers looking for specific products or reading related articles. E.g. someone reading about hair care can be shown display ads for Hair Care products.
Geofencing and dynamic geofencing: You can geo-fence an event to show ads for your products and services. For example, a Comic Con event can be geo-fenced to show display ads for the next Marvel movie to the fans present at the show. Dynamic geo-fencing can further refine that audience data by their profile and preferences.
Video ads: This is a great tactic to attract B2C consumers. Show 15-30s ads to users on web pages that your users are browsing or show them ads before videos that your consumers may be watching. Videos are effective and create a better impact.
Site-retargeting: If a user has visited your website or a specific website page, you can continue to show them ads for certain products or services. This helps in ensuring that interested customers return to your site and take desired actions.
CRM targeting: If you have a list of loyalty customers or newsletter subscribers, then this tactic can help you improve sales by showing specific ads to your CRM customers. These customers are already invested in your brand, and showing them ads about new products, sales, and promotions can lead to higher sales.
E. Future of Programmatic Advertising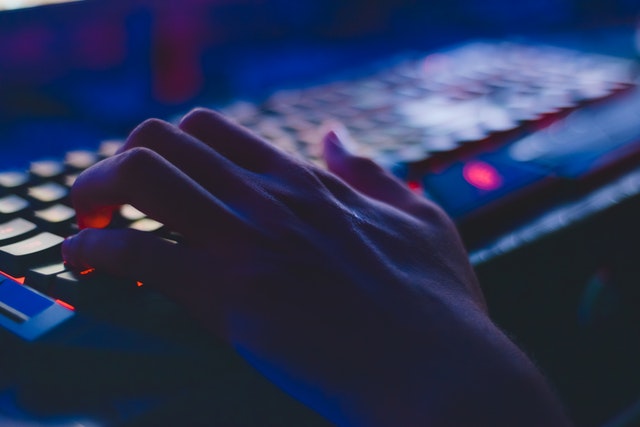 Programmatic advertising not only enables marketers to reach a specific demographic and deliver relevant marketing messages, it also helps collect real-time data to discover new opportunities.
The future of this advertisement tool is as bright as its present. It is a strategic way to reach your audience at the right place and at the right time.
It not only saves money from being spent on irrelevant market segments, but it offers deep data to channel your resources to the most beneficial opportunities.
Businesses are realising the merits of programmatic ad tactics and allocating incremental annual budget to this channel of marketing. As mentioned earlier, as per a report by emarketer, the programmatic digital display ad spend in the U.S. is expected to rise to about $79.75 billion by 2021.