As a brand's owner or sales and marketing manager, you have various objectives to achieve and results to show. To do so, you need to stay on top of how your marketing campaigns are performing.
Companies and marketers often hire digital marketing agencies to help them strategize the right tactics and launch paid search Google Ads to achieve their goals.
There are three important aspects of Digital Marketing through Paid search ads—strategy, execution, and audit. As a marketer, ask your digital manager the right questions and give them the right information during all the three phases, so that you and they are aware of and work towards common goals.
Keep the dialogue open, so that everybody is on the same page, and your digital managers are aware of your pain points and objectives.
You are doing what you're doing for a purpose—reach a wider audience, build a brand, attract customers to your online and offline channels, and increase your market share. Convey that your digital managers.
To keep yourself on top of the game, here're some questions you should ask your campaign manager during each phase of your digital marketing plan:
A. Campaign Strategy Phase - What to Ask and Answer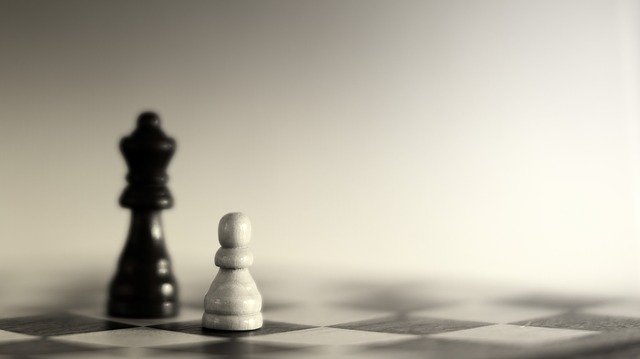 When your digital managers are strategizing your campaigns, they are likely to ask you more questions than you will ask them. Share as much information as you can with digital marketers, so that they can align the campaigns to your goals.
A.1. What digital marketers might ask you
a. Geographical regions you want to target: Define the locations you want to target your ads to. Identify regions that matter to you the most. Ensure that these regions are not too narrow or too wide.
b. Your target audience's profile: Share information about who your customers are, what kind of job profile they are in, and what is their demographic. This information helps in identifying keywords that match the intent of your users.
c. Pain points for your target audience – Terms that users may search for online: It is important to know what terms your customers search for online when they search for your products or services. Your digital marketing manager will take your understanding of those search terms and find all the variations of keywords that people may be typing in search engines to look for your products. These keywords will be used for ad set up later.
d. Landing pages you'd like to promote: These can make or break your campaigns.  These are the pages where users land when they click on your ads. Landing pages should have relevant content and an apt call to action. Let your digital marketing manager know if you need help in creating or optimizing your landing pages.
e. Goals you'd like to track: Tell your digital marketing agency what you want to achieve through your ad campaigns—brand awareness, website traffic and engagement, and leads.
f. Additional information you'd like to share with your audience: Share your Customer care phone number, business location, main products and services, important product pages, etc. that you'd like to share with your audience.
A.2. What you should ask digital marketers
a. What is the ideal budget for your campaign? Your digital manager will help you estimate the ideal budget of your campaign based on:
– Your target location
– Products and services to be promoted
– Conversion goals
– Target audience
b. What are the best ways to translate your business goals into digital marketing conversion metrics? Whatever your business goals are, your digital marketing manager will help you translate them into measurable conversion metrics like page views, time spent on a website, form fills, calls received and so on.
c. Budget allotted to each objective or product: Ask your marketer how much budget to allot to each product or service. You can define which product is your bread and butter and should get more attention, and then ask the experts how that can be accomplished.
d. A/B test landing pages: Check if a few landing pages can be tested to see which one performs better.
B. Execution Phase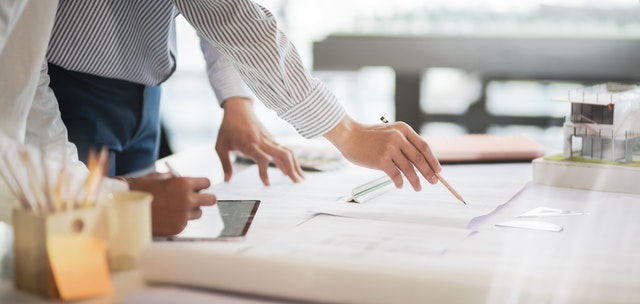 Most of the questions should be covered in the Strategy Phase of your campaign. Executive phase is generally reserved for careful and meticulous implementation of the defined strategy.
If, however, you have some important information to share with your campaign manager, feel free to share it. After all, the idea is to achieve YOUR business goals.
All said and done, do respect the process, and try to gather and share all the information you have as early as possible, so that your campaigns can be launched timely.
After ads are launched, Google Ads take time to gather data and use machine learning to enable your ads to run optimally, so it is important that marketers allow each campaign its due time to achieve its potential.
Over time, your digital ads manager will tweak the ads, budgets, bids, keywords, etc. to ensure that your ads are performing on par or better than the industry averages.
C. What to Ask in Campaign Audit Phase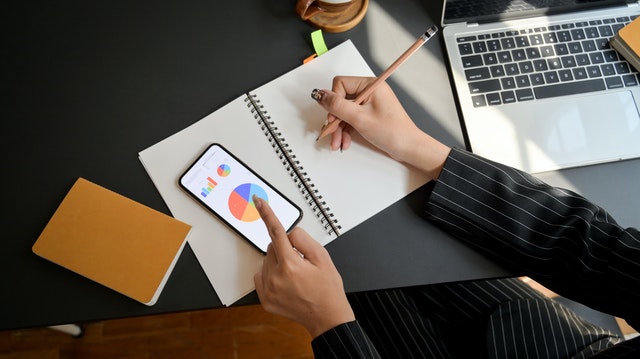 Know how close you're getting to your business objectives and how you can improve your marketing strategy and execution to improve results.
In the audit phase, your digital marketing manager will collect data of how ads have performed over time. They will share campaign reports with you with any suggestions they may have about the campaign's focus, budget, landing pages and conversions.
Here are some questions you can ask your campaign manager in this phase:
a. How have your campaigns performed in relation to a previous period? This will help you understand if there has been any change in how the campaigns have performed or how your users behaved from one period to another. Pay attention to your campaign's Impressions, Clicks, CTR, CPC, and Conversions, depending on what your campaign's objective is.
b. What is your impression share? This metric shows how much share of impressions that you are eligible for were captured by your campaigns. In simple terms, it shows what share of online users who searched for your products were you able to show your ads to. Here, anything about 40-50% is reasonable. If your impression share is less than this, ask your campaign managers how it can be improved.
c. Are you able to bid on all the relevant Keywords? At times, campaigns managers have to bid on cheaper keywords at the expense of more relevant but expensive keywords. Ask your digital manager for the list of keywords that are excluded due to low bids, and ask about the available options to include them in the campaign.
d. Google recommended budget: After studying your ads, Google recommends a budget for each campaign in your ad setup. This budget is ideal to capture a good market search share. Ask your campaign manager if you should follow that recommendation to a T or if there's any scope of adjustment in the budget.
e. Landing page A/B testing results: Check which landing pages performed better, and use that template for all similar campaigns.
These questions will help you keep up with how your Paid Search campaigns are set, executed and improved over time.
Digital marketing is dynamic and it needs regular audit and attention to give a desired ROI. Your digital marketing partners will be happy to answer your questions, as it will help them streamline your campaigns.
Always stay informed and keep your campaign managers informed about your business goals and information, so that the campaigns work in alignment with your business objectives and goals.