When planning media spend, marketers should be aware of the success rate of each advertising mode available to them.
In this age of wide digital reach, the advertisement landscape comprises of various online advertising opportunities that deliver ads targeted to specific and relevant audiences. Online, specifically targeted ads, deliver higher ROI for advertisers, as compared to traditional ads.
In this article, we will throw light on some facts and advertising stats, including traditional and online targeted advertising stats, to help you plan your media spend to achieve the best results for your business.
In the first two sections, we will discuss advertising statistics for online and traditional ad modes.
A. Digital Advertising Statistics - Overview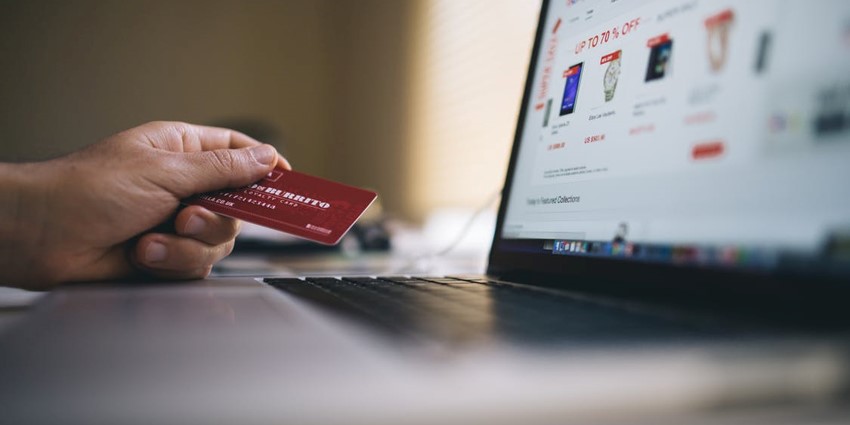 Here are some ad stats that will help you make apt decisions about your media spend. The digital advertising stats given here are averaged across industries.
Online advertising profits depends on how well you plan your media spend across the channels where users spend most of their online time.
A.1. Targeted advertising statistics
With ample data available about user behavior online, marketers are able to target their advertisements to consumers who are relevant to their business goals.
While some consumers are comfortable about the practice of secured data collected for the purpose of advertising, including AI targeted advertising, others are skeptical about the type of data collected and its usage.
For targeted advertising machine learning, usually, non-personally identifiable consumer information is collected to segment users for relevant ad delivery.
Here are some stats about targeted advertising:
Random vs. targeted ads: When asked if they'd like to see online ads for random products or products targeted to their interests, 40.5 respondents chose the latter option, while 27.6 percent of users said that they were content with seeing either. (AboutAds) To get the desired ROI, it's imperative for users to include behavioral data usage in their marketing campaigns.
Behavioral data usage: About 76% of marketers fail to use behavioral data to target customers online with relevant advertisements. (Adweek) This highlights how opportunities to reach relevant users are lost by the majority of marketers out there.
Multiscreen ads: Two-third of marketers spend about one-fourth of their media budget on multiscreen Ads that target users using specific devices and operating systems.
The effectiveness of targeted advertising depends on the relevance of audience segments created using available user data. Behavioral targeting statistics show how users are receptive to relevant product ads and how there are still a lot of untapped opportunities for marketers. Consult an experienced programmatic advertising agency like Grenis Media to set up relevant targeted ads.
A.2. Retargeting advertising statistics
Retargeting is a part of targeted advertising and is used to reach users who have interacted with your website or ads online but did not convert. The behavior of such users is studied to identify and target users who are likely to convert with a little more persuasion. Digital display ads are targeted to such users to motivate them to take desired actions on your website.
Retargeting is done to gain new customers and improve website engagement, revenue, and brand awareness. Ads for different business goals are planned and designed differently.
A.3. Search advertising statistics
Let's look at some paid search advertising statistics to see how search engine advertising helps marketers gain revenue.
Revenue from Google Ads: For every $1 spent on Google Ads, businesses earn $2 in revenue. (Economic Impact, Google) Such search engine advertising statistics show the importance of including search PPC ads in a marketing mix.
CTR for ads: On Google Ads, the average CTR for display ads is 0.46% and that for search ads is 3.17%. The average cost per click for display ads is $0.63 and that for search ads is $2.69. (Wordstream) Despite higher CPC, search ads get a higher click-through rate and they are likely to attract customers with the intent to purchase products or consume information that you offer.
Average media spend: Marketers with Google Ads as part of their online ad strategy spend an average of $9000 to $10,000 per month on PPC ads. (WebFx)
A.4. YouTube and other Video ad stats
Video ads are getting popular due to their appeal, engagement capability and impact. Here are a few YouTube ad stats and that for video ads delivered through other channels:
Influence of videos on purchase: About 64% consumers said that a Facebook video influenced them to make a purchase. (EMarketer)
Expenditure on Video ads: U.S. companies spent about $13.23 billion on digital videos ads in the year 2017. (EMarketer)
Completion rate of video ads: Video ad completion rate had risen to 70% by 2017, as marketers started creating ads that retain viewer attention. (Marketing Charts)
Organic sharing: Videos are shared 1200% times more than text and links combined. (Forbes) Videos help reach a wide audience at low cost. They are also a great way to build brand or product awareness.
Industry growth: By 2021, video ad industry is expected to rise to $22 billion. (eMarketer, 2018)
A.5. Social media advertising statistics
As more and more people are exposed to social media platforms, marketers are having a field day promoting marketing messages to refined and curated audience segments to get good results.
Time spent on social media: Thirty-three percent of the time users spend online is captured by social media platforms. (Global Web Index) That offers a huge opportunity for marketers to place marketing messages in front of relevant users through social advertising.
Social media ad spend: Global social media ad spends rose by 32% in the year 2018. (Hootsuite)
Users follow brands: About 40% of the users say that they follow their favorite brands on the internet, and one out of four users say that they follow the brand they are considering making a purchase from. (Global Web Index) This highlights the importance of businesses being active on social media channels with content promoted through organic and paid channels.
Purchase inspiration: About 37% of users take purchase inspiration from social media. Adding and promoting your product and service catalog on social media can earn you many customers.
The platform of choice: For 96% of B2C customers, Facebook is a valuable platform, while for 93% of B2B customers, LinkedIn is more valuable. (Smart Insights) Find social media marketing channels that are relevant to your business.
Information sharing: 72% of users prefer that brands share discounts and sales on social media. (Marketing Charts) Communicate with your audience and share information with them through their preferred channels.
Twitter influence: About 40% of users on Twitter have made a purchase as a direct result of an influencer's tweet. (Forbes)
A.6. Mobile ad statistics
Mobile ad statistics reveal the opportunities that mobile devices offer marketers to reach their target customers.
Sixty-nine percent of digital media time of users is spent on mobile phones. (ComScore) This is one of the biggest reasons to optimize all your ad campaigns for mobile devices.
Brand awareness through mobile search visibility: One can increase brand awareness by 46% by appearing in search results on mobile devices. (Think with Google)
When shopping in stores, 82% users consult their mobile devices. (Think with Google) Therefore, making websites mobile-friendly is important.
About 84% users aged 18 to 29 years and 78% of users in the age group of 30 to 44 years are likely to use their mobile devices when shopping online. (PR Newswire)
Mobile devices account for 70% of YouTube watch time.
About 68% companies have included mobile marketing in their marketing strategy. (Salesforce)
B. Traditional media statistics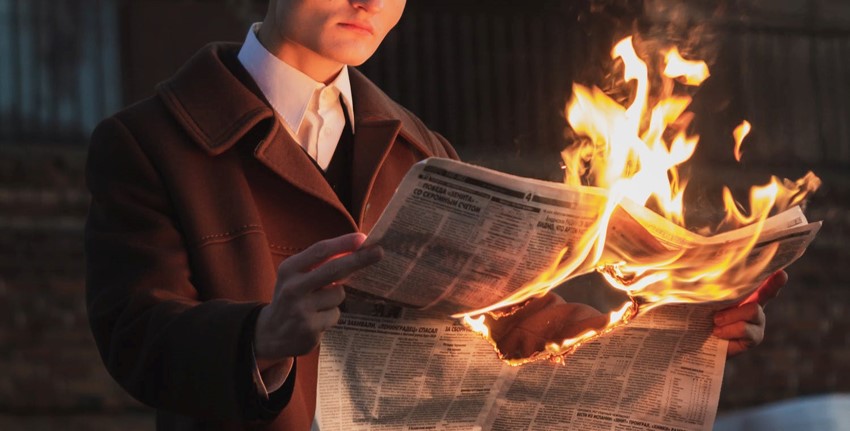 Here're some traditional media statistics that show that print, television, and out-of-home ads are still effective, but they work better in conjunction with digital ads. Digital ads cost less than traditional ads and reach specific and relevant audiences.
B.1. Print advertising statistics
Print advertising stats speak positively of their impact, but in today's digital world, it's best to add more marketing platforms into the marketing mix.
Print ads have 2.6 times high recall value than digital ads (News Works)
Branding in print ads (29%) is stronger than in digital ads (14%) (News Works)
All said and done, digital ads are still cheaper, have a wider reach, and can accommodate behavioral data to segment and target users with relevant ads. Digital ads can be used for retargeting, too. Marketers can A/B test, geo-target users, and get constant exposure to digital ads.
B.2. Television marketing statistics
People, these days, are spending more time on YouTube and less in front of televisions.
Six out of 10 people prefer online video platforms over live TV. (Think with Google)
It's expected that by the year 2025 half of the viewers below 32 years will not have any subscription for pay-TV service. (Think with Google)
On mobile phones, YouTube reaches more 18-49-year-old viewers than any broadcast or cable TV network.
TV vs. Digital streaming: For Super Bowl, traditional TV viewership has fallen by 14% since 2016, while viewership has risen 100% for digital streaming in the same period. (Think with Google)
B.3. Outdoor advertising industry statistics
Here're some outdoor advertising statistics that show how effective billboard and other forms of outdoor advertising are:
There are over 25 million Out-of-home (OOH) ad placements in the U.S. (Oaaa)
Billboards make 66% of all OOH ads. (The Hustle)
A consumer is more likely to interact with a digital mobile ad after seeing the same ad through an out-of-home channel. (Out Front Media)
C. Advertising trends for future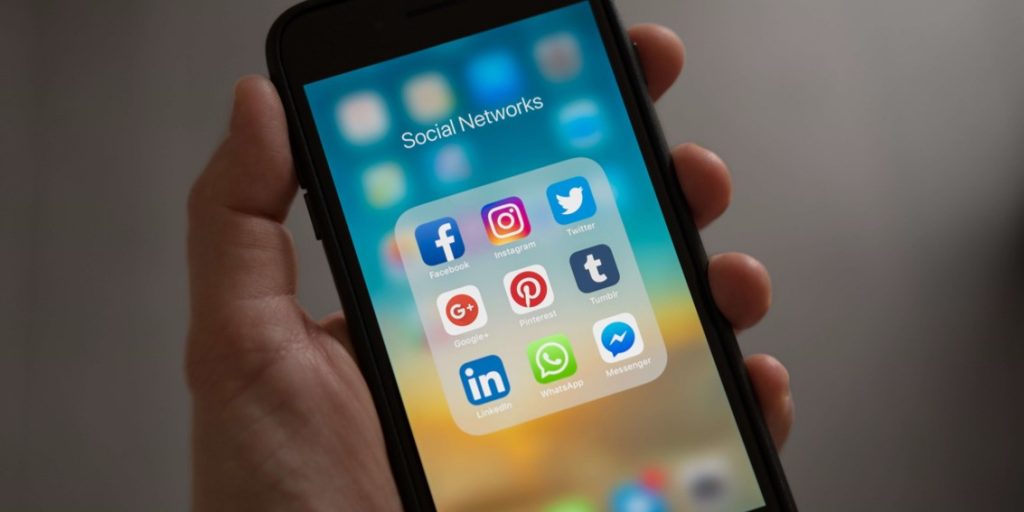 About 57% marketers believe that in about three years, influencer marketing will be integrated into all marketing activities. (Traackr)
Mobile was expected account for 67.3% of digital and 29.2% of total media spend by 2018. Due to expected rise in competition, increase in ad prices and rising demand, share of mobile in total media spending will rise to 41.9% by 2022. (eMarketer)
Global internet advertising on mobile devices is expected to reach $247 billion in 2020. (Statista, 2019)
Stay tuned for more B2B and B2B digital media marketing information and tips. Grenis Media helps businesses use Targeted Display (programmatic) ads and Paid search ads to build brand awareness, generate leads and gain customers.